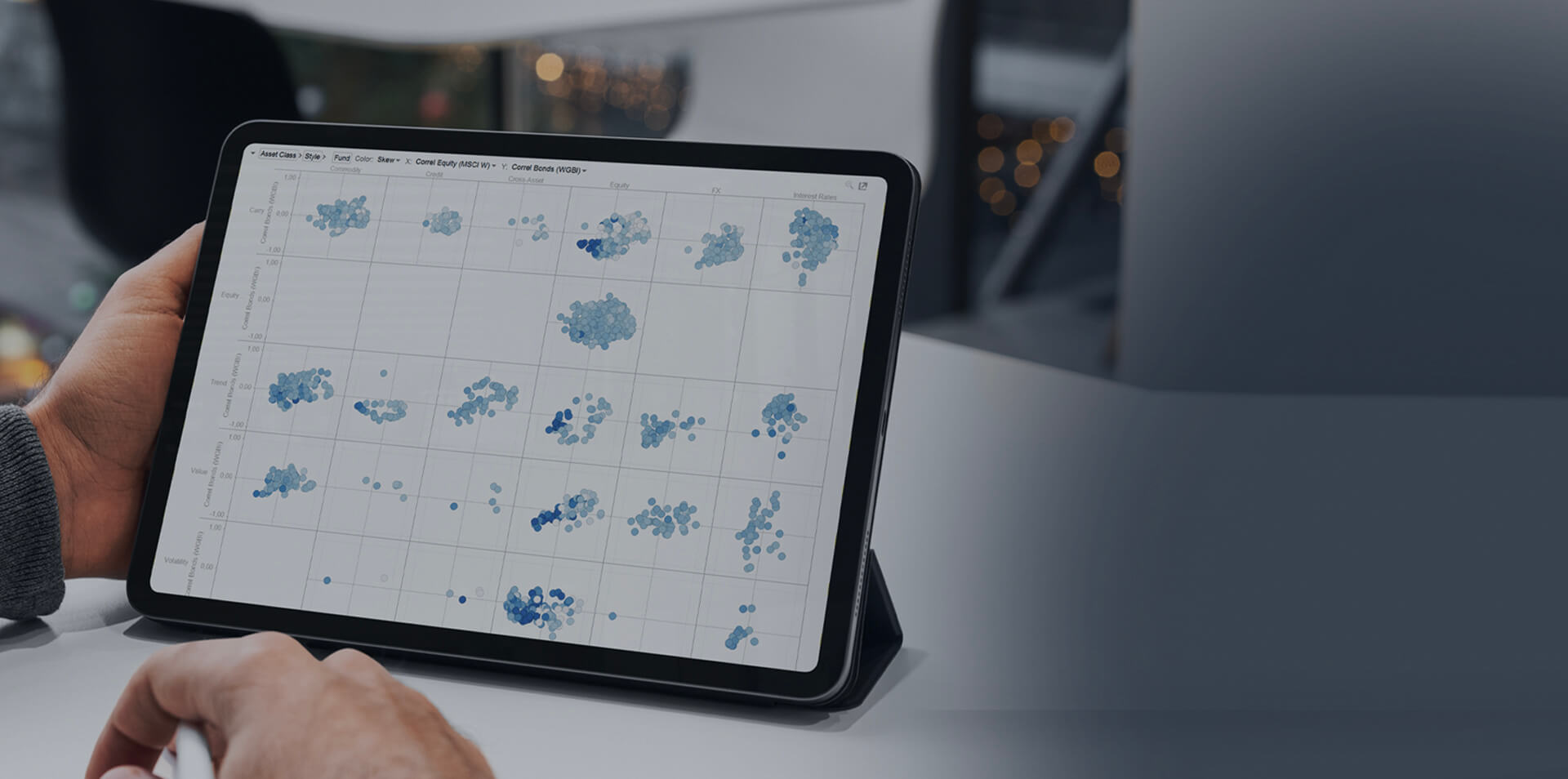 Full-service set up of data collection from client providers, custodians, and pricing sources.
State-of-the-art data cleaning, enrichment, modelling, and analysis processes.
Modelling and validation by team with extensive knowledge of financial instrument parameters, mechanics and behaviour.
Coverage of broad spectrum of financial instruments and real assets, from traditional quoted securities to complex derivatives, quantitative investment strategies, and less liquid asset classes.
Full breakdown of funds, mandates, indices and other complex investments into their ultimate underlying holdings .
Delivery of output data sets formatted for upload into client systems, platforms such as RiskMetrics, BarraOne, Aladdin and Bloomberg Port, or into LumRisk's powerful web-based risk and return analytics platform.
Data Collection & Cleaning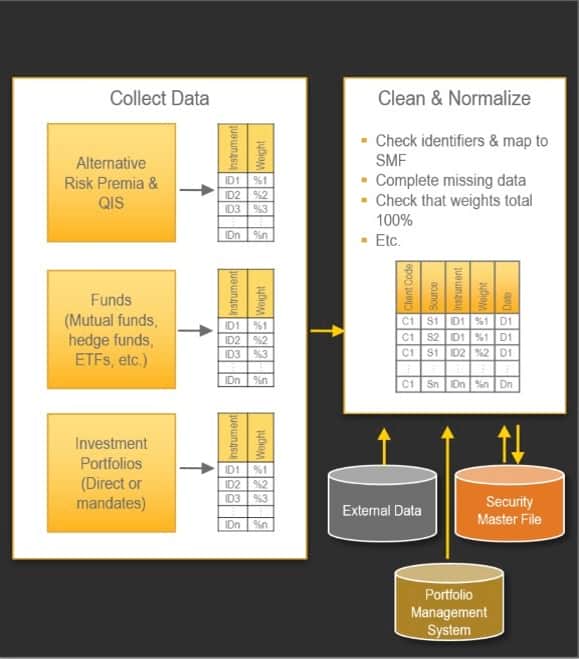 Risk Data Enrichment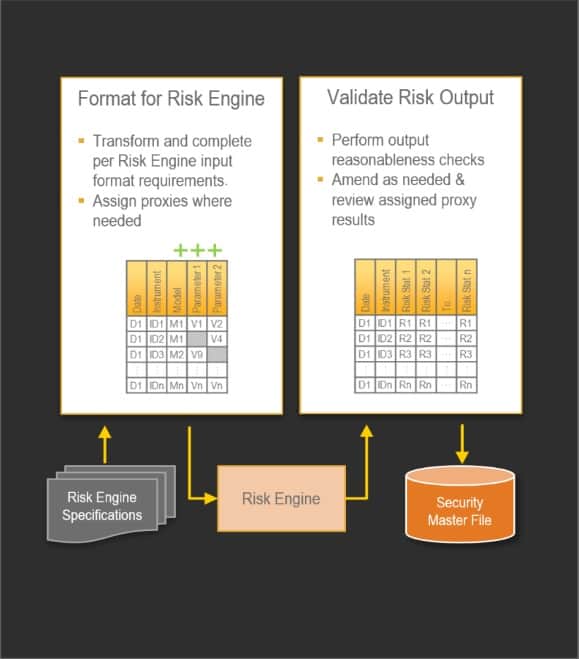 Data Delivery